Minissha Lamba
had hoped to hop on a plane and fly off away from the city for her
birthday
this year but
Covid
continues to hamper her plans. But not one to let a minor inconvenience spoil her mood, the actress is revelling in the excitement of her upcoming
OTT
show. In a free-wheeling chat, the birthday girl opens up about her childhood memories, journey in
Bollywood
and being open to relationships. Excerpts:
What are your birthday plans this year?
I was going to travel, but most places are closed right now. Actually, it doesn't have to be exactly on the birthday; it can be a few days later too (smiles). So travel is definitely on my list but the actual birthday is going to be a quiet, chilled-out one.
Your most memorable childhood memory of your birthday?
I must thank my mom and dad because while growing up, I used to always have the best birthday parties. At the end of every birthday, there would be a stack of gifts. My mom used to write down who gave what present so that when you go to their birthdays, you gift them accordingly (chuckles). As a child, the most boring gifts that I received were books and clothes. And now as an adult, if you give me books or clothes, it will be amazing! But, the times have changed now. The most treasured birthday gift I have received lately has been an ebook reader because it goes with me everywhere. As a child, I was very gung-ho about my birthdays but now as an adult, I am very shy about it. I don't want a party of 50 people; so much attention makes me uncomfortable now. So yeah, I guess it is a personality shift.
You recently visited Varanasi. Describe the travel experience…
Banaras was beautiful. I have been there before but I didn't know that the evening aarti was done on such a grand scale. The chanting and the mantras and the drum beats, it was just beautiful to be a part of that on my visit this time. I was tested for COVID before and after the trip, so it was all safe.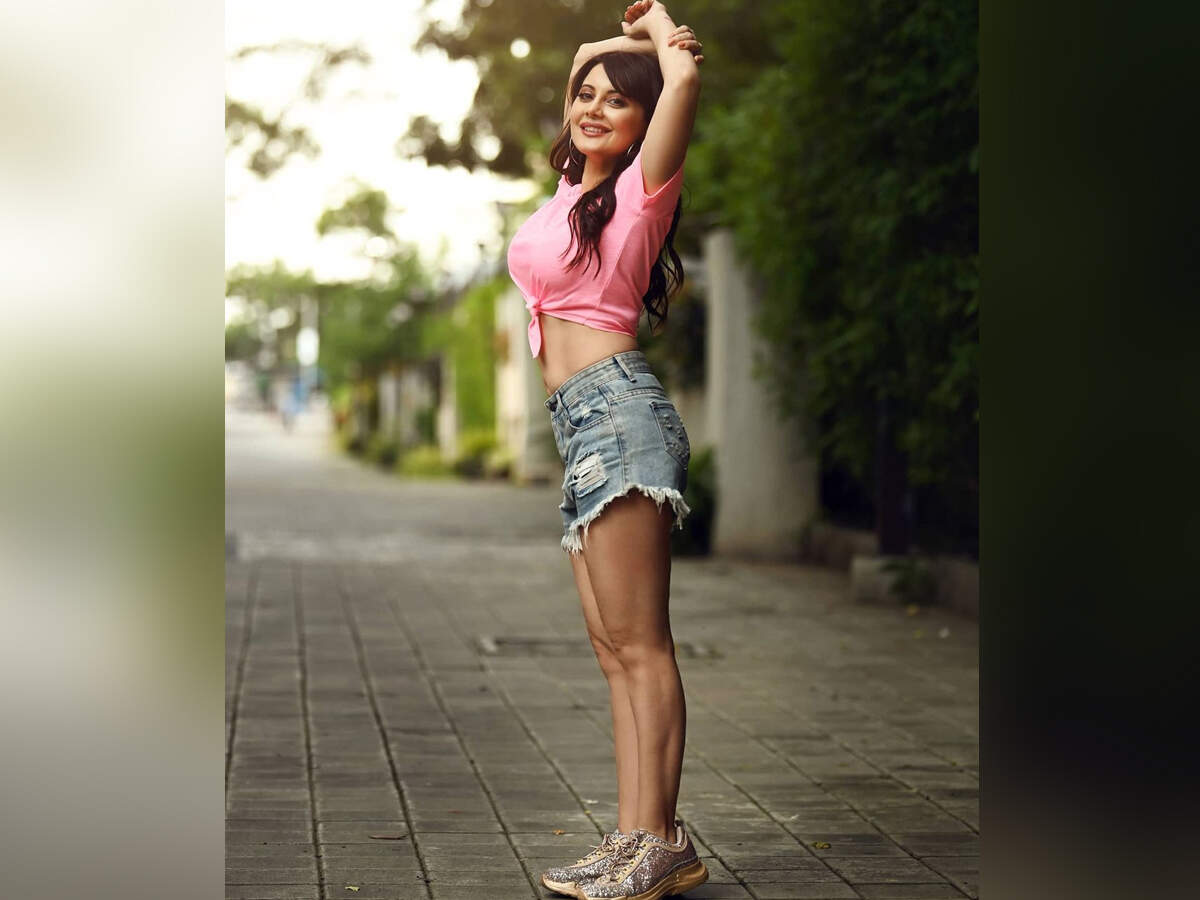 When do we see you onscreen next? Any plans of exploring OTT platforms?
Honestly, I haven't received very interesting offers in the last couple of years for reasons even I don't understand. But with a whole new arena opening with digital platforms, there's an opportunity to do great work. It doesn't matter whether you are doing a film for the theatres or a series or film for OTT, if the content is good, it will be noticed. I will soon be seen in 'Kutub Minar', which is slated for release on an OTT platform in the first half of 2020. I am gearing up for OTT aggressively, meeting a lot of people, and will be signing something soon.
And are you open to finding love again?
Life goes on and the important thing is to be happy. If something is not working, part ways amicably. Today we have options for that; there is no stigma attached to separation. Everyone is open to love, the dizziness, the craziness of love. Which woman won't be open to love? She may have had a bad experience and she may say she doesn't want it but if it comes knocking on the door, she will break down the walls and let it in.