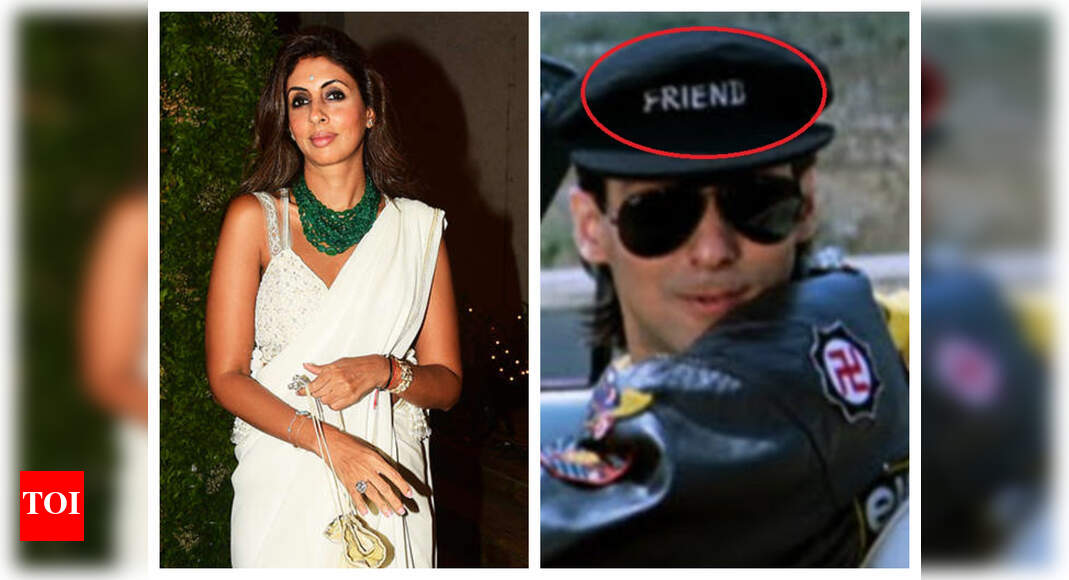 Shweta Bachchan
might not be a part of the showbiz but that did not keep her away from being a movie buff. The star daughter had once opened up about going through a starstruck phase herself.
Spilling the beans on being an ultimate fan of Salman Khan and Aamir Khan, Shweta had revealed on Karan Johar's chat show that when 'Maine Pyaar Kiya' was released in 1989, she was in boarding school, in the tenth grade at the time. She watched it on a VCR and said that she loved the film so much that she made her brother Abhishek Bachchan get the 'Friend' cap worn by Salman.
Elaborating further, Shweta added that she absolutely loved him and wanted to wear that little cap that said 'Friend' and used to sleep with it under my pillow.
Shweta also revealed that she was also a huge fan of Aamir Khan. Abhishek said that when Aamir got to know that he used to write her a letter on her birthday. According to Shweta, they both were Pisceans. Shweta's birthday is on March 17, just three days after Aamir's birthday on March 14.
Abhishek also revealed that when they were pursuing their higher studies in Boston, Shweta made him hire a limousine and drive an hour-and-a-half to watch a live performance of Aamir and Shah Rukh Khan.