We are made up of stories that define us, make us unique, and allow us to pave a path for ourselves. ETimes brings you tales of grit and determination from the glamour world. This week, we spoke to
Shishir Sharma
who has carved his niche in the industry. In the course of the interview, the actor shares his experience of making the transition from theatre to films. Excerpts:
What inspired you to be in this industry?
I started my theatrical journey in 1974 on stage. I wasn't even keen on it but I carried on without flinching or being dissuaded. However, I kept telling myself to stop acting because I felt I wasn't cut out for it. It ate a lot into my family time but my wife was extremely supportive since it was a creative outlet. Even my kids loved coming to the theatre and watching me perform. I continued with my business and pursued theatre as a hobby until 'Swabhimaan' happened. Then there was no turning back.

How did you transition from theatre to films?
I'll perhaps sound pompous when I say that I have been really blessed with the kind of work that has come my way. I got my film break when Anurag Kashyap called me with a role in Ram Gopal Verma's 'Satya' at 10:30 pm. When I went to meet them, RGV asked me to start shooting from the next day itself. After that, I did three films with Ramu and thus began my affair with cinema. But after 23 years in TV, I was keener to do that. Television has given me a lot—recognition, standing, fame, money.
But I was kind of unlucky in that I never got the kind of films that I wanted to do. But as time went by, I started doing films like 'Mary Kom', 'Talwar' and 'Dangal' and that changed everything. But I fail to understand why people think of me as an actor only after Raazi. I have done theatre, films, television, and web series—the whole gamut.
Which roles touched you personally?
Even today, people call me by my screen name of 'Swabhimaan'. I will never forget 'Permanent Roommates' for the kind of break that they gave me in the very first season. And then we did the second season, hoping that we will do another season, but I don't know whether it's coming or not. 'What the folks' gave me another identity as a father.

What were the obstacles you faced?
None really; I didn't even have to struggle much. I think I was accepted pretty easily probably because I had a theatre background which gives you a certain discipline. It is necessary for any actor worth his salt to go through at least seven years of theatre but not use it as a stepping stone towards the film industry. Do it for the love of acting and not because somebody will see you on stage and sign you for films.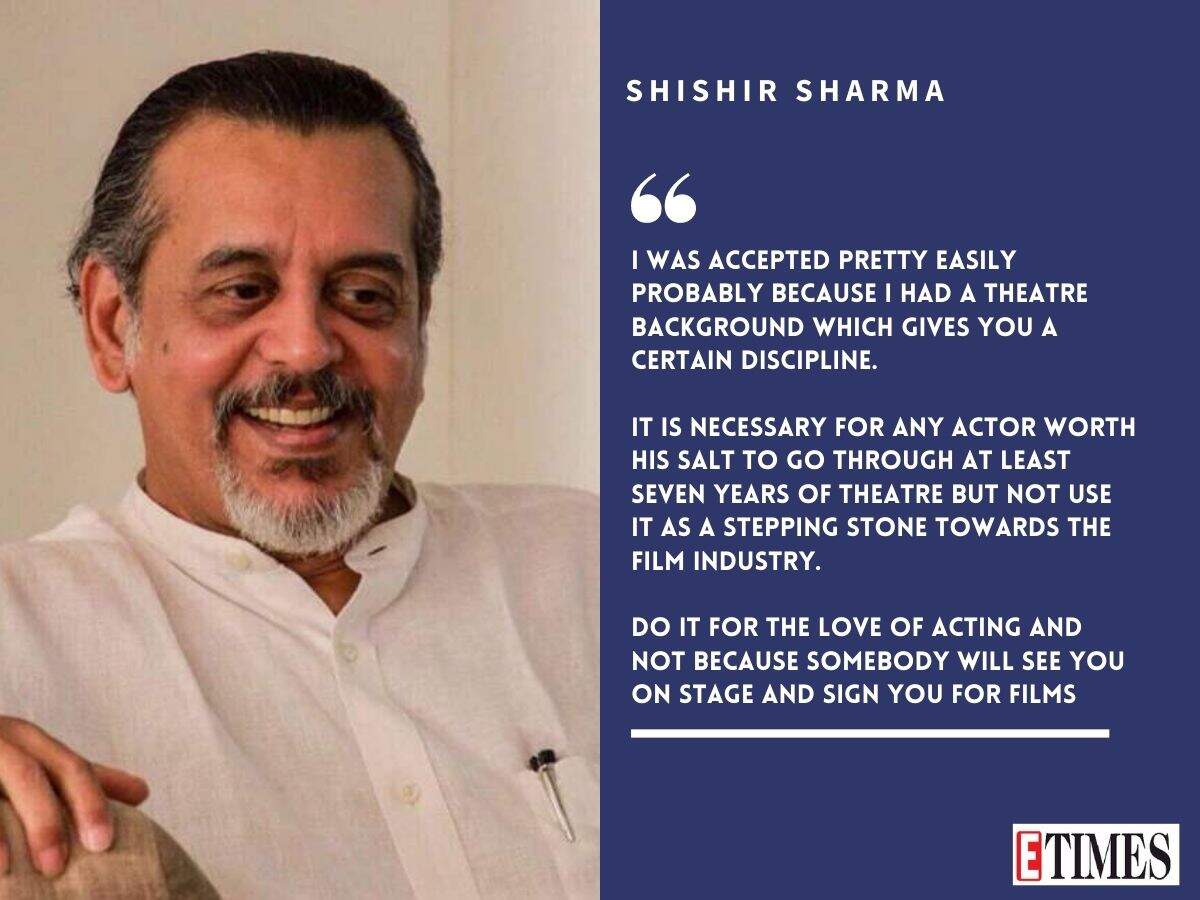 If you met your younger self today, what would you say?
I would remind him of the four ingredients–focus, determination, discipline, and commitment. These will help you get through not just as an actor but even in life.