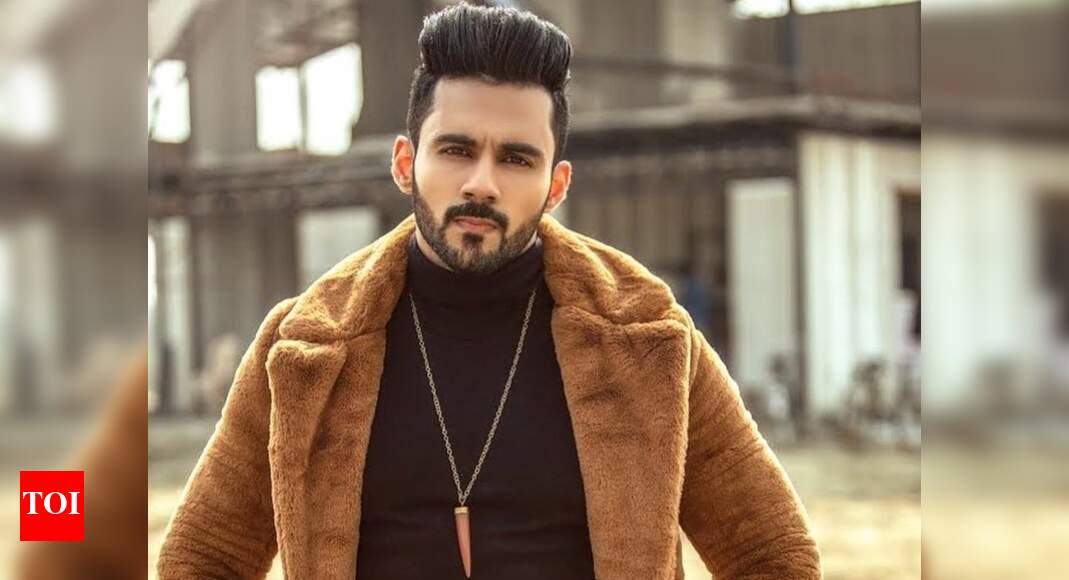 Indian television actor
Abhishek Bajaj
who made his
Bollywood
debut with 'Student Of The Year 2' starring
Tiger Shroff
,
Ananya Panday
and
Tara Sutaria
, is one of the promising faces in the acting industry. While he will be soon seen on the big screen in some exciting roles, ETimes exclusively got in touch with Abhishek who opened about his film career, upcoming projects, life under lockdown and 2020.
Excerpts:


Describe 2020 in one sentence

2020 was the year that made us realise, all we have is family and you. And we have to take care of them.

How different has this year been for you?

This year was totally different for me because I got lots of time to spend with my sisters. So we were together after so many years chilling and fighting, cooking food and everything. It was nice and blissful for me, I had a great time.
Name your favourite OTT show of 2020

My favourite OTT show would be 'Peaky Blinders' and the 'Vikings.'
Any talent you acquired during the lockdown?

I polished my rapping skills, so I might come up with new rap songs *laughs*
Did you miss any holiday destination this year?

In 2020 I really wanted to go to Istanbul which couldn't happen because of Corona, but it's okay. It's never too late.
Any regrets of 2020?

Zero regrets in life!
Any resolutions or goals for 2021?

I don't set goals, I rather believe in the journey. I see life as a marathon so you have to keep running towards the end and meanwhile you have to enjoy the journey. So, no particular goal in any year.

How was your on-set experience after returning post the lockdown?

After returning to the set, it felt like a sci-fi film that we used to watch, I mean it had a different feel. At sometimes it felt bad because of what we're experiencing right now, but getting back on the set gave a life to me. It was a good experience over-all.
Name one film you are looking forward to in 2021

I'm looking forward to my own films, hopefully, they will come out this year and I will get to watch my film in the theatre. I hope people watch it and might love it as well, so am really looking forward to that.
What about your upcoming projects?

There are few projects that I will be announcing soon and I'm really looking forward to it. I'm really excited about them.