Today Superstar Salman Khan
turned a year older and his fans have already started trending #HappyBirthdaySalmanKhan on Twitter to pour in heartfelt wishes to the Superstar. While this year the Bhaijaan of Bollywood is having a private birthday bash at his Panvel farmhouse with close friends and family, owing to the COVID-19 pandemic, ETimes exclusively got in touch with Salman's stylist and designer,
Ashley Rebello
who is responsible for the fashion icon's trending looks. Here's everything you need to know about Salman Khan's
style file
.
Excerpts:


Define Salman Khan's style statement


Salman's style is very simple and classic. It's very basic but fabulous at the same time.

Salman's Dust of Gods denim jacket is one of our best style statements of 2020. Tell us something about this jacket collection


All of his jackets are custom made from all over the world wherever we find new talents and new avenues of fashion. We try to get them on board. Like I remember, he was the first person to wear Ed Hardy and it became so popular that they had to open stores all over India. In Hindi cinema, fashion is not denoted by fashion designers but what actors wear. Having said that I'm talking about 90% of the population. Film denotes fashion and fans want to wear what Salman Khan is wearing. That's where our search begins.
The jacket from Dust and Gods in 'Radhe: Your Most Wanted Bhai' was custom made with several different patchworks like Gucci and Louis Vuitton. It's a designer from Canada. Each jacket he wears is unique in its own way, like the one he wore in 'Radhe'. We got it done from a guy with leather and embroidery. It was simple and people were like wow what a fabulous jacket.

Does he have any lucky colour that he likes to wear?


Black is something he really likes and he looks fabulous. For Indian wear, he prefers to wear white. It's very difficult to reinvent ways to make black work in so many ways. That's a challenge for me! It's been 14 years now that I am designing his clothes.
He has a particular pair of shoes that he likes to wear everywhere. There are so many people on Instagram who keep on commenting that he doesn't change his shoes and am like he has tons of shoes but he only likes to wear those shoes only. So I think it's lucky for him. It's just leather shoes that he wears.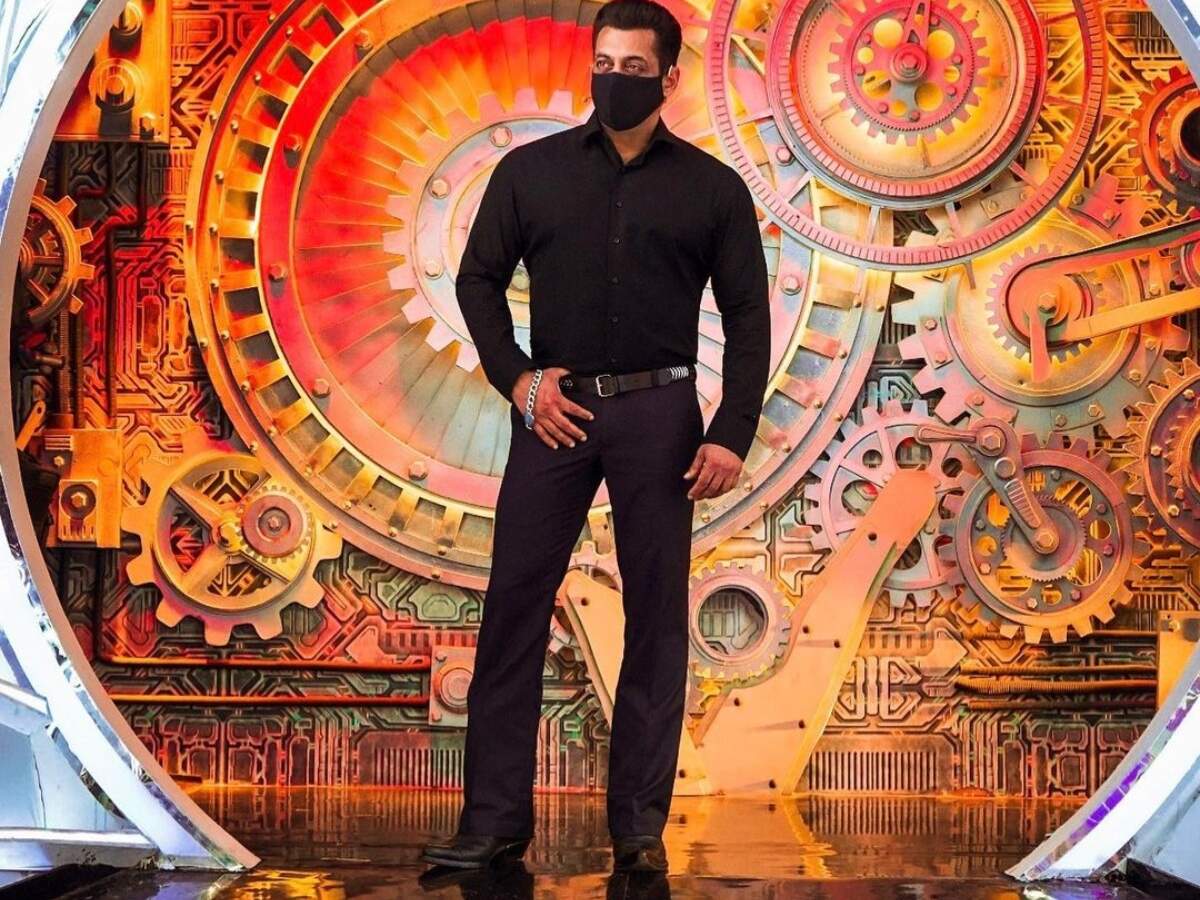 But we had a colourful Diwali look this year..


Yeah! But that was like after much perseverance for him to wear that. I told him it will look and he can only carry it. Even Katrina Kaif had sent me a nice response when she saw the look. She had texted Salman's sister, Alvira Khan Agnihotri that he looks really really nice and said, "but make sure the salwar is not this long from the next time."

For formal occasions, he just wears a suit and shirt, that's fine for him. He carries it well. He likes dark shades like midnight blue, noir, charcoal black, and all.
Is there anything particular about his wardrobe? Is there anything that he likes to avoid or have an allergy to?


Nothing as such but he is very particular in his own ways. What he wears could be the most fantastic jacket on earth but if he feels it's not him, he won't go for it. He has to feel good about what he is wearing. He likes only natural and organic fabrics. He doesn't like synthetic and too much shine in a fabric. So that is something very particular about him. He doesn't like the placket on his shirt. He also likes to wear his own brand Being Human as much as possible.
What does he like more? traditional or casual denim look?

I think western is more of his style. However, he also loves traditional wear as well, like he loves to wear
pathani suits and I think he looks superb in his black
pathani suits.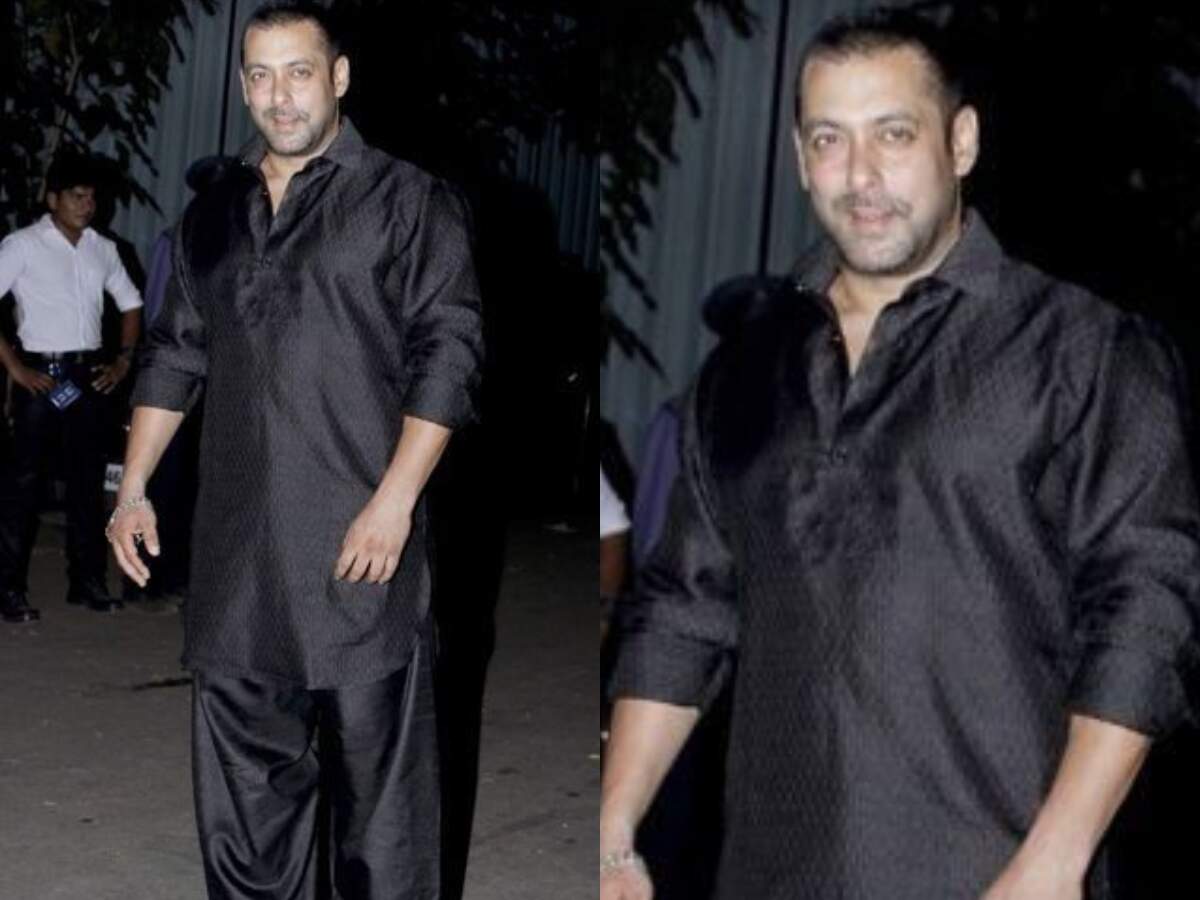 What is that one thing that you will always find in his closet?


You will find his collection of belts and tons of jeans. He can live in jeans and his closet is filled with them. What I like most about it is, after he wears them, he likes to give them out to his staff, friends, and anybody who likes to wear it. He is a man with a golden heart.
So, what are you getting him on his birthday this year?


Although I don't believe in gifts, he ends up giving me gifts on my birthday traditionally. That's very nice of him. I can give him gifts at any point in time and not only on his birthday.