Captain Virat Kohli feels India's batsmen need to step up with "individual plans", apart from the team's collective goals, in order to avoid batting collapses of the kind seen on Saturday.
1st TEST: FULL SCORECARD
Blaming the debacle on a collective "lack of intent," Kohli suggested that while cricket is a team game, under pressure it is a batsman's "individual mindset" that will more often than not bail him out of tough situations.
"In away conditions, you can make a team plan but individually, when one gets down on the field, how their mindset is, is very important," Kohli said.
"At an individual level, you need to get down on the ground thinking how I am going to play, either I'll take the game forward or I'll play extremely solid and be defensively sound and comfortable," he added.
Kohli also revealed his own approach to pressure situations, saying, "Whenever I have batted in such situations, I have an individual plan in mind, (that) if we score 30-40 runs then the game will go forward. These things make a lot of difference."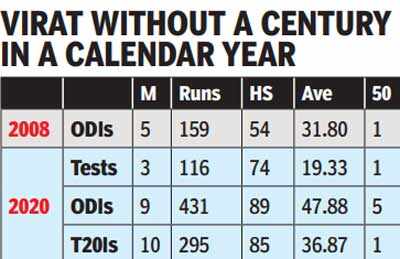 Asked if the bowling was so good that any Test team would have collapsed, Kohli disagreed. "I don't think so. They bowled similar lengths in the first innings. We were just better in terms of handling it and having a plan around it (on) how to go about it.
"A bit of lead can always be tricky…you can go into a head space where you feel you don't want to lose early wickets. Hence I say we lacked intent. The way we batted allowed them to look more potent than they actually were."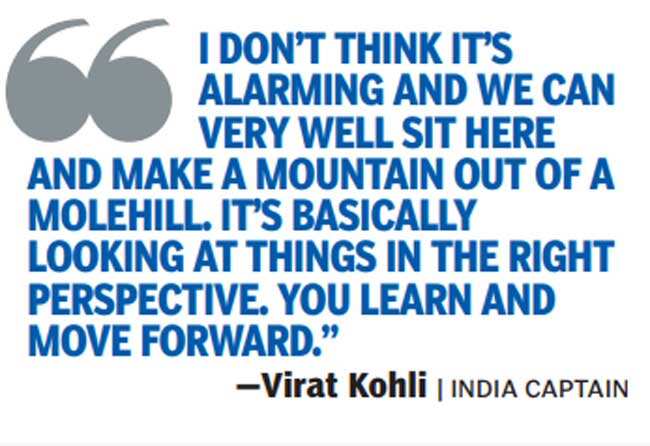 It's presence of mind and not team guidelines that may see batsmen out of such trouble, suggested Kohli.
"You can make a lot of team plans but in such important (pressure) situations the individuals have to keep the correct mindset of how they can take themselves forward after analysing the position of the team. That is what leads the match towards a win. When your mindset is not correct, the opposition can sense they can put you under pressure."