NEW DELHI: India captain Virat Kohli, who guided India to a historic 2-1 series win in 2018-19 in Australia, will hand over the captaincy baton to his deputy Ajinkya Rahane after the Adelaide Test before going on paternity leave.
Meanwhile Rohit Sharma, who has had a new lease of life in Test cricket after he was made opener will be missing at least the first two Tests as he is recuperating from a hamstring injury that he picked up during the Indian Premier League in UAE.
In the absence of the two-star players, how difficult will it be for India to retain the coveted trophy? Former India wicket-keeper batsman Kiran More feels the two stalwarts will be badly missed by the team.
"You don't have Virat and Rohit, then obviously the balance goes. An opposition is scared of Rohit and Virat when they bat and when they are on song. Be it Tests or any form of cricket, both Rohit and Virat are difficult to stop and they go on to score big runs. When you don't have top two players like Virat and Rohit, it is not going to be easy for the Indian team," More told Timesofindia.com.
Rohit left for Australia in the early hours of Tuesday. His fitness will be assessed by the physio and BCCI medical team after his mandatory 14 day quarantine period is over Down Under and a call will be taken on his availability for the last two Tests.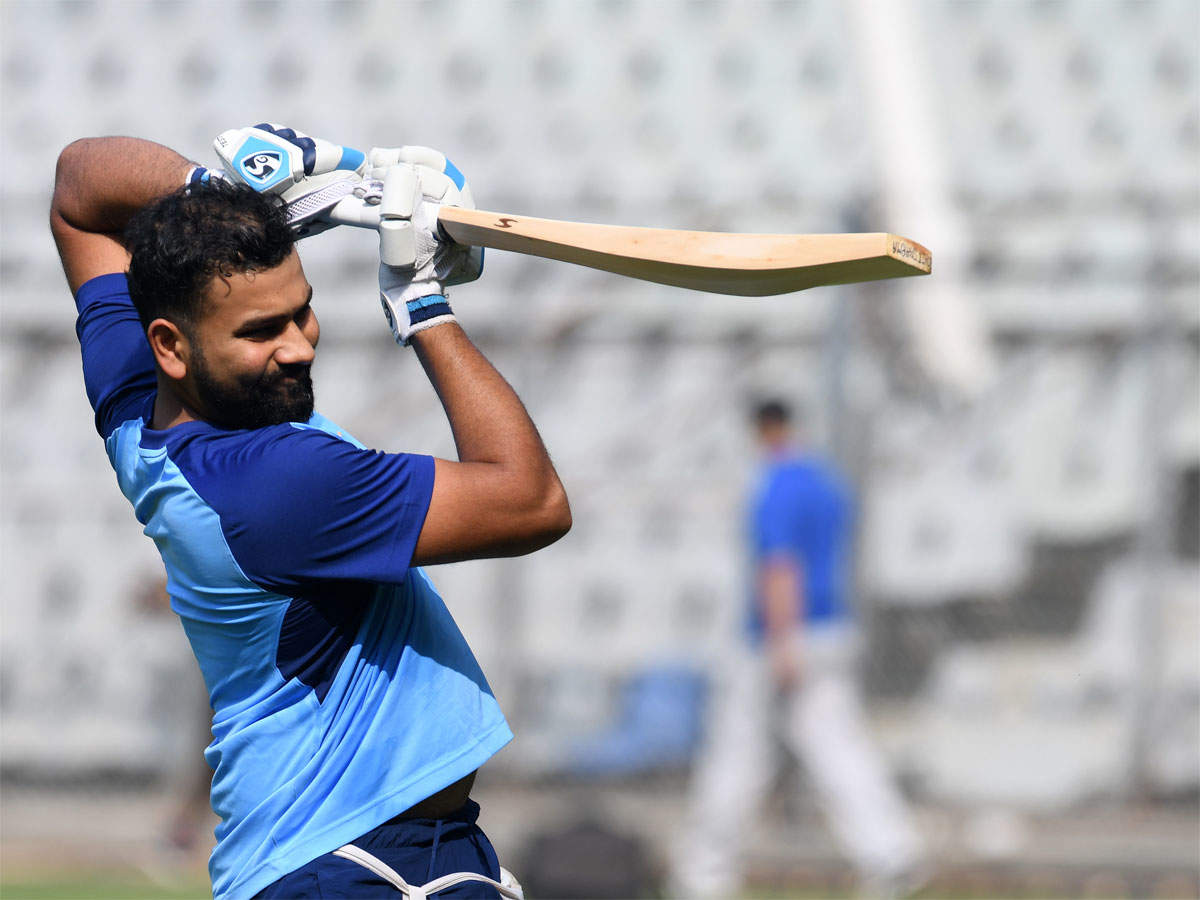 (TOI file photo)
"Rohit's fitness is very important for the Indian team, especially in Virat's absence. His presence will be a huge boost for the team. He is an experienced player and we know his records against Australia. His comeback into the Tests is good news for the Indian team. He is a key man for the Indian team. When you have got a player like Rohit in the team, you have always got a chance of winning a Test match. And, it is a good opportunity for the young players to come forward and perform in the absence of experienced players," More said.
India had registered their first-ever Test series victory on Australian soil when they beat the hosts 2-1 in the 2018-19 series.
India started off the Test series in Adelaide on a high as they registered a 31-run win over the Aussies. Australia went on to win the second Test in Perth by 146 runs, but India made a remarkable comeback to win the penultimate Test in Melbourne by 137 runs.
The fourth and the last Test ended in a draw after bad weather played spoilsport. India were well on their way to victory in that match but had to be content with a 2-1 series scoreline.
Can India pull off an encore of that historic triumph?
"When you play away, it's not easy. We don't expect Australia will win 4-0. We will surely fight back. The series can go in our favour too. We have a good team and star players in the side. The best part is that we have a good bowling attack. Apart from the pacers, we have class spinners. Ashwin is a world-class spinner. Jadeja has already proved himself. He can turn the game at any point with both bat and ball. In the fast-bowling department, we are going to miss Ishant Sharma and Bhuvneshwar Kumar. But we have Shami, Bumrah, and young pacers like Umesh and Navdeep. We have a decent fast bowling attack," the former wicket-keeper further told TimesofIndia.com.