All of us are made up of stories that define us, allowing us to stay unique to stand apart from the rest. And sometimes these stories are endearing enough to be heard by one and all, to keep them inspired. As we look forward to bringing you such tales, from the world of glamour, we have stumbled upon one of the the most promising and fresh faces in
Bollywood
,
Rohit Saraf
who has had his own share of battles to make a stand for himself in the entertainment industry.
Unafraid to take chances, and believing in the power of gratitude Rohit is one of a kind. The actor, who's currently making heads turn with his ongoing performances in Anurag Basu's 'Ludo' and Ronnie Screwvala's 'Mismatched' is ruling hearts across the country and has become a national crush. He made his Bollywood debut in the 2016 film with Gauri Shinde's 'Dear Zindagi' co-starring Alia Bhatt and Shah Rukh Khan. He soon went on to bag films like 'Hichki' and 'The Sky Is Pink'. In an exclusive chat with ETimes, the 24-year-old actor engaged in an endearing conversation, opening up about his acting career, dealing with rejections and self doubt, besides other challenges he overcomes to make his work stand out.
Losing out on roles
Earlier, every time I wouldn't get a roll, I would always take it in my head, and let it under my skin. And I would always get bothered with it. But later on, I realised that there is so much more that goes into a casting process that goes into getting a person on board as an actor, because sometimes you're very good as an actor, but maybe you don't look the part.
I realised 'the world doesn't evolve around me'. And I need to get out of this bubble, and stop taking everything so seriously. I think everything's a part and parcel of being in this profession, rejection being a huge, huge part of it, and I can't tell you how grateful I am for all those rejections because one thing that I understand is that you have to be really, really strong headed, you have to be very level headed, If you want to be in this industry.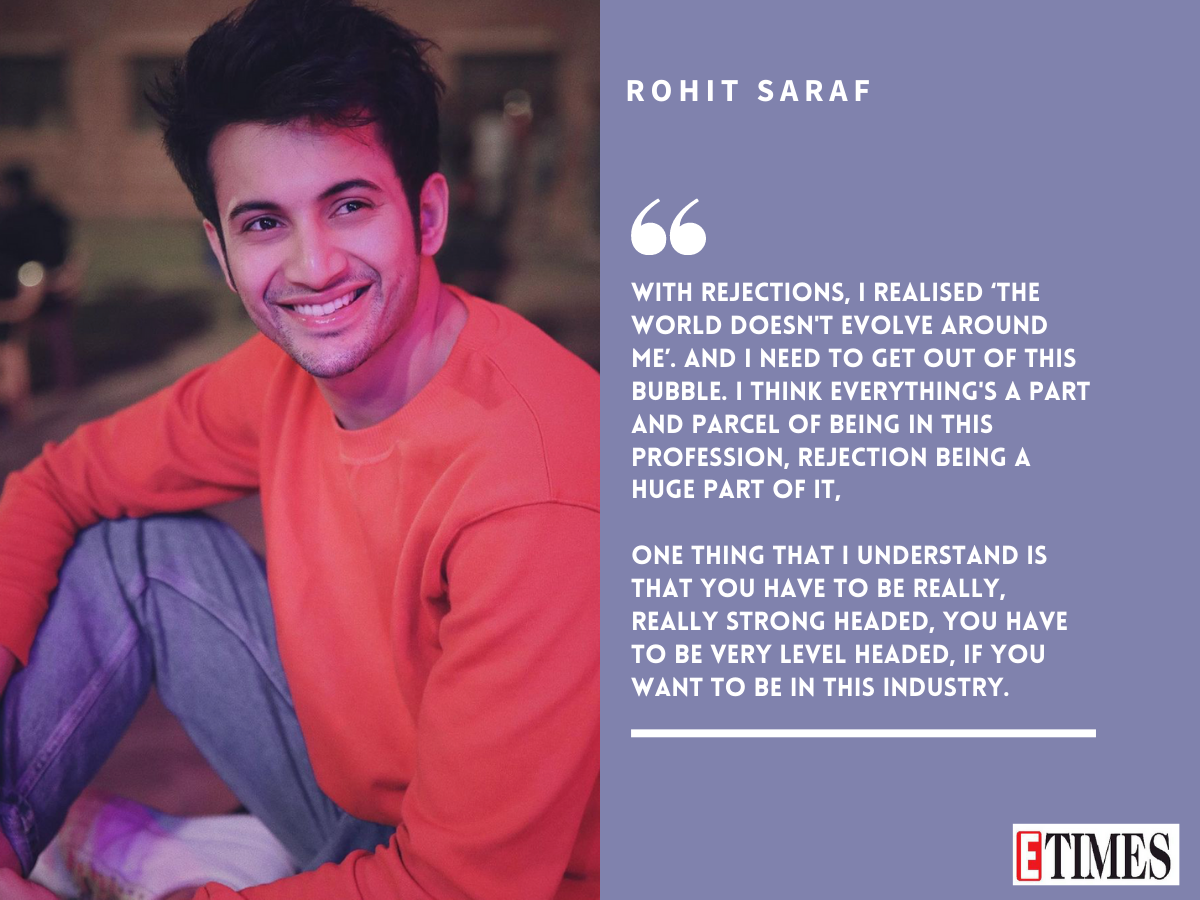 The good thing is that with all the projects that I didn't get, I understood that competition is not always negative, it's very healthy. It's also something that inspires you to grow, it creates room and creates space for improvement.
You've truly made a significant mark for yourself in the film industry. If we ask you to reflect on this journey how did it all start ?
When I reflect on the journey, I think, I would call it rich, because in this span of eight years I've seen all kinds of things…if I've seen people accepting me, I've also seen what rejections are like, if I've seen the downs, I've also seen the ups. So I think it's been a very rich journey so far. And the fun part of this journey is that it's only begun, you know, there is such a long way to go. My family is very, very supportive.
My father wanted me to become an actor, when I was a child. And I think that's where the thought was kind of planted in my head. I always wanted to be a dancer initially, because I was creatively very inclined. But I think the acting bit came in when I was 15. I randomly got a photoshoot done back in Delhi, when I used to live with my family and, and, you know, the photos came out, and I just sent it to a couple of casting directors, whatever I could, whoever I could get the access to, from the internet.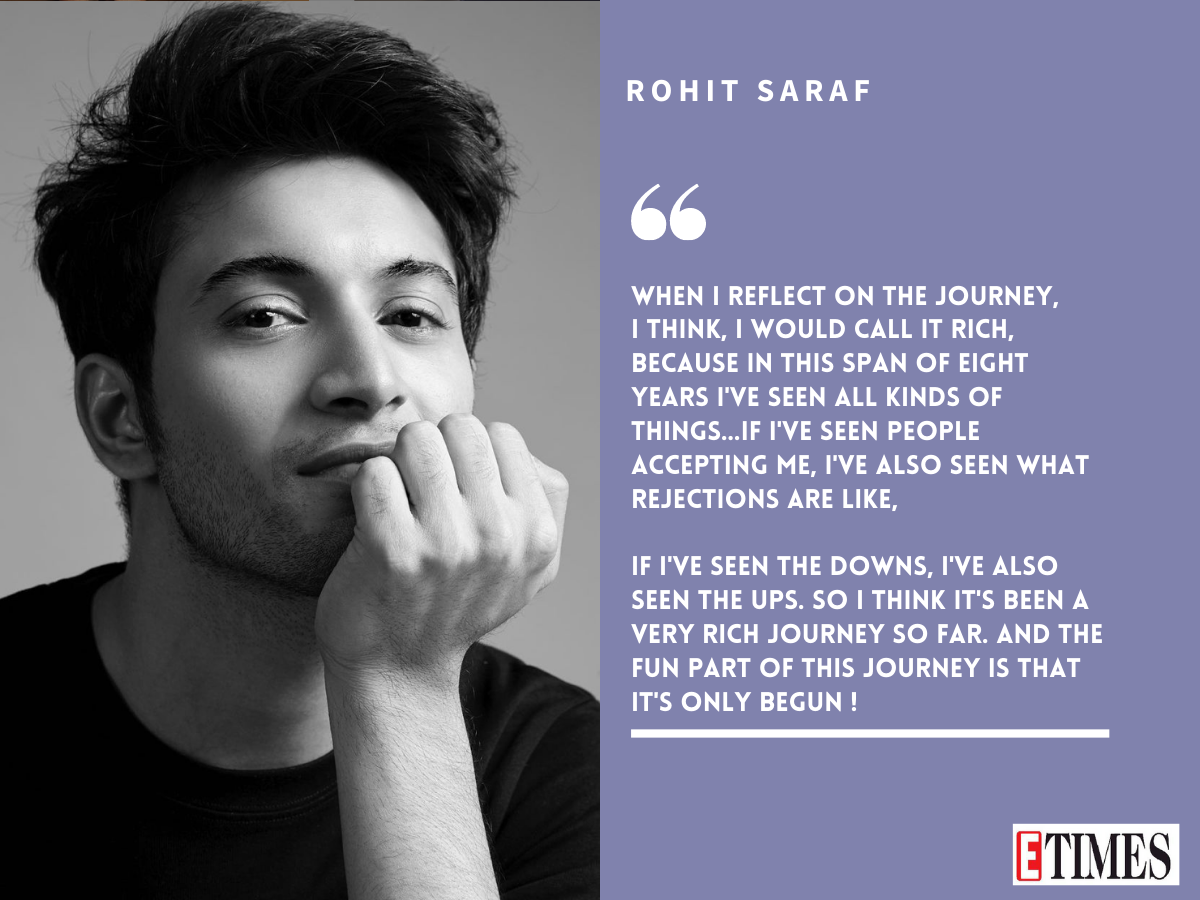 I remember when I went on set for the first time. My first shot happened at 3:30am. I walked into frame I stood there, I looked, I gave 11 takes for that, I remember.And because I didn't know how to act or anything about acting, whatever I was learning was happening on set. They told me that it's a packup in 20 minutes. But I remember those 20 minutes felt like an entire lifetime.
I felt so so happy being on that set, being in that environment. I decided that there is no looking back. And this is what I want to do. Also the fact that my father passed away when I was 12. And I believe that, by being an actor, this is one way to keep him close to me still. So, it's been amazing ever since.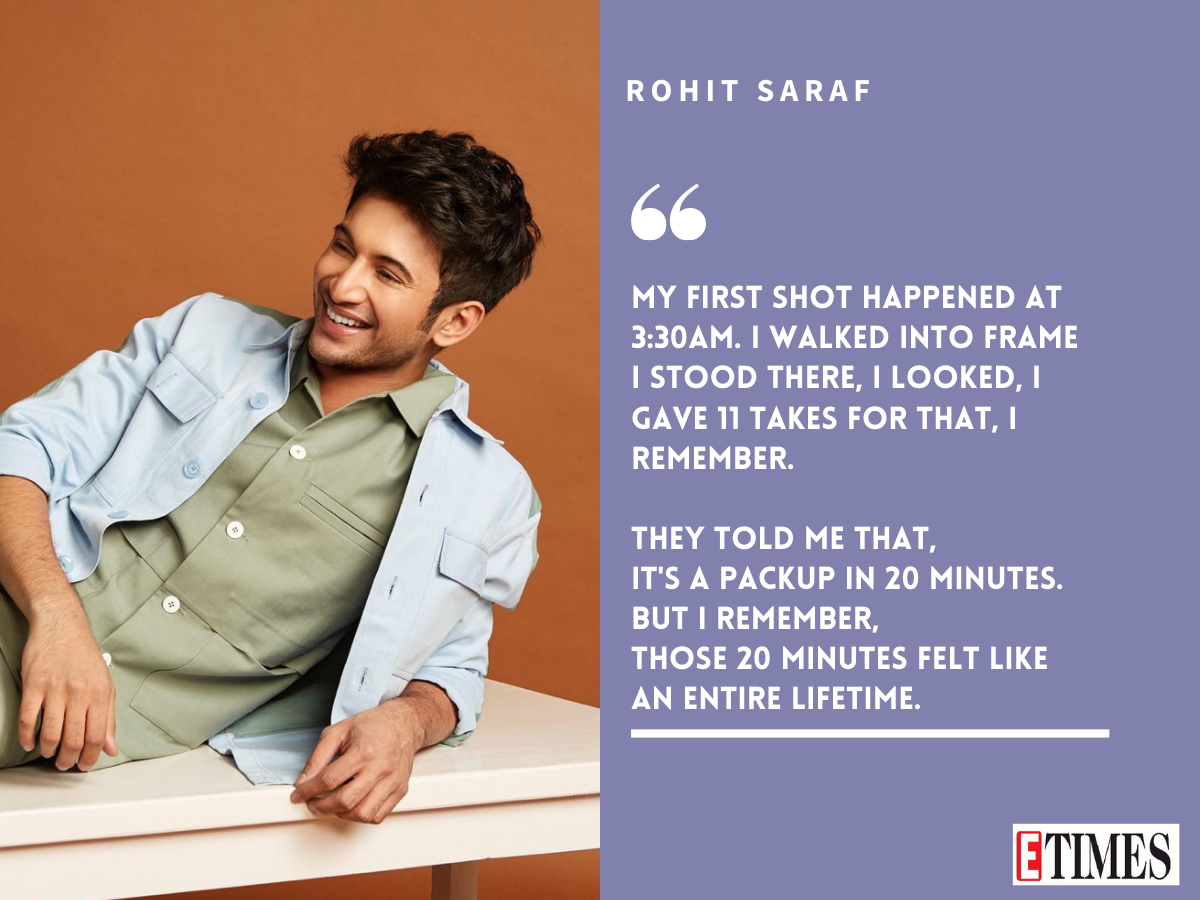 How were your initial days in the city ?
When I moved to Bombay, it was the first time I actually stepped out of my house. I was never allowed on like school trips, I was never allowed to go to my cousin's house and my friend's house for sleepovers and all of that. And the first time I actually lived away from my family was the day I moved to Bombay. So of course, it was very daunting…I was 15 and I moved to Bombay.. to a city where forget about knowing anyone in the industry, I didn't know anyone in the city.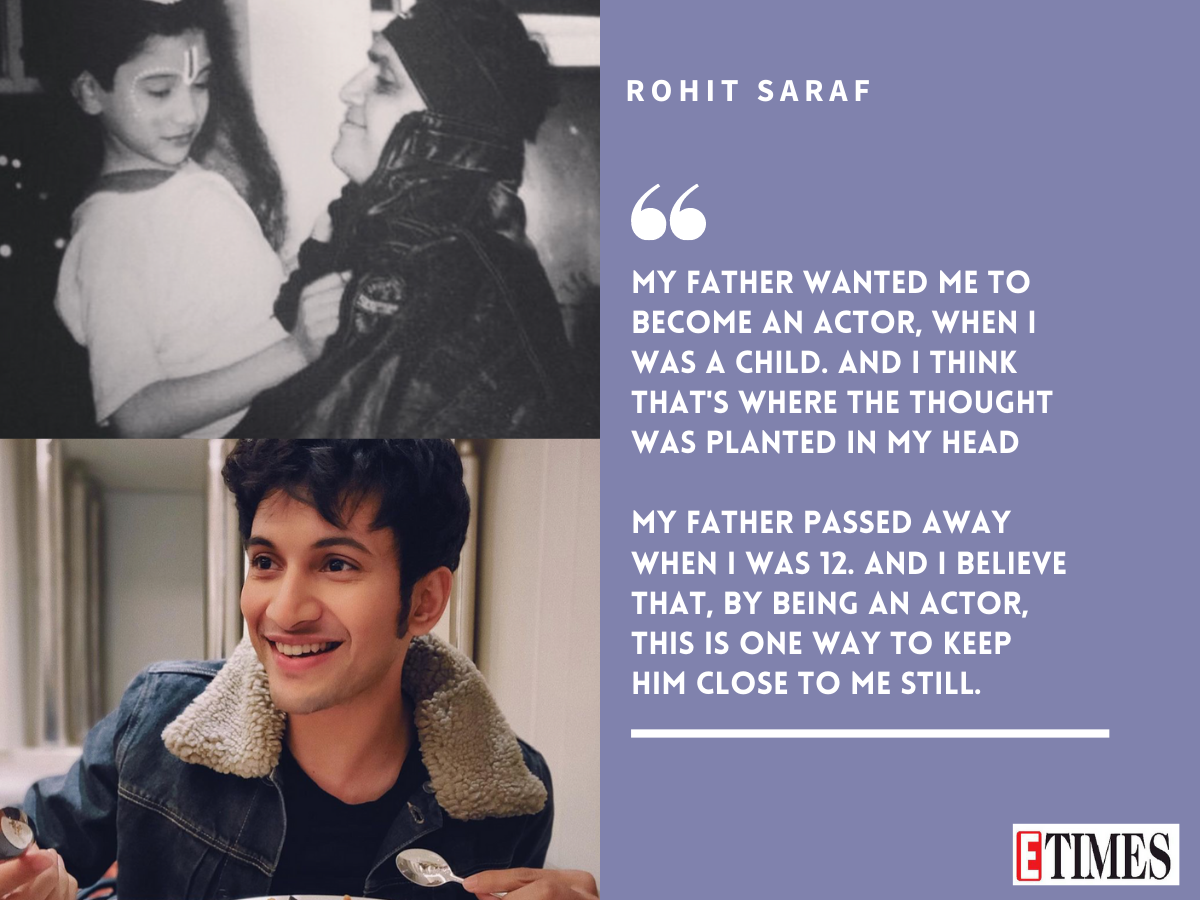 So it was of course very, very daunting. And I remember constantly questioning myself if this is the right thing that I'm doing because I was very young. There were all sorts of apprehensions. Having said that, I think now when I reflect on the choices that I made back then, I think I couldn't be more grateful. I think I'm very, very proud that I stuck to the decision that I made for myself at that time.
What were the kind of obstacles you have faced in the industry ?


For starters, I didn't know how to act. So that was a massive obstacle. Whatever I was learning, was on set. I didn't know the craft. I didn't know the people. I didn't know where to go. Like, I want to start but where do I start from? I got my first show because I looked the part, you know, they needed someone who looked a certain way. And I just happened to fit in that character.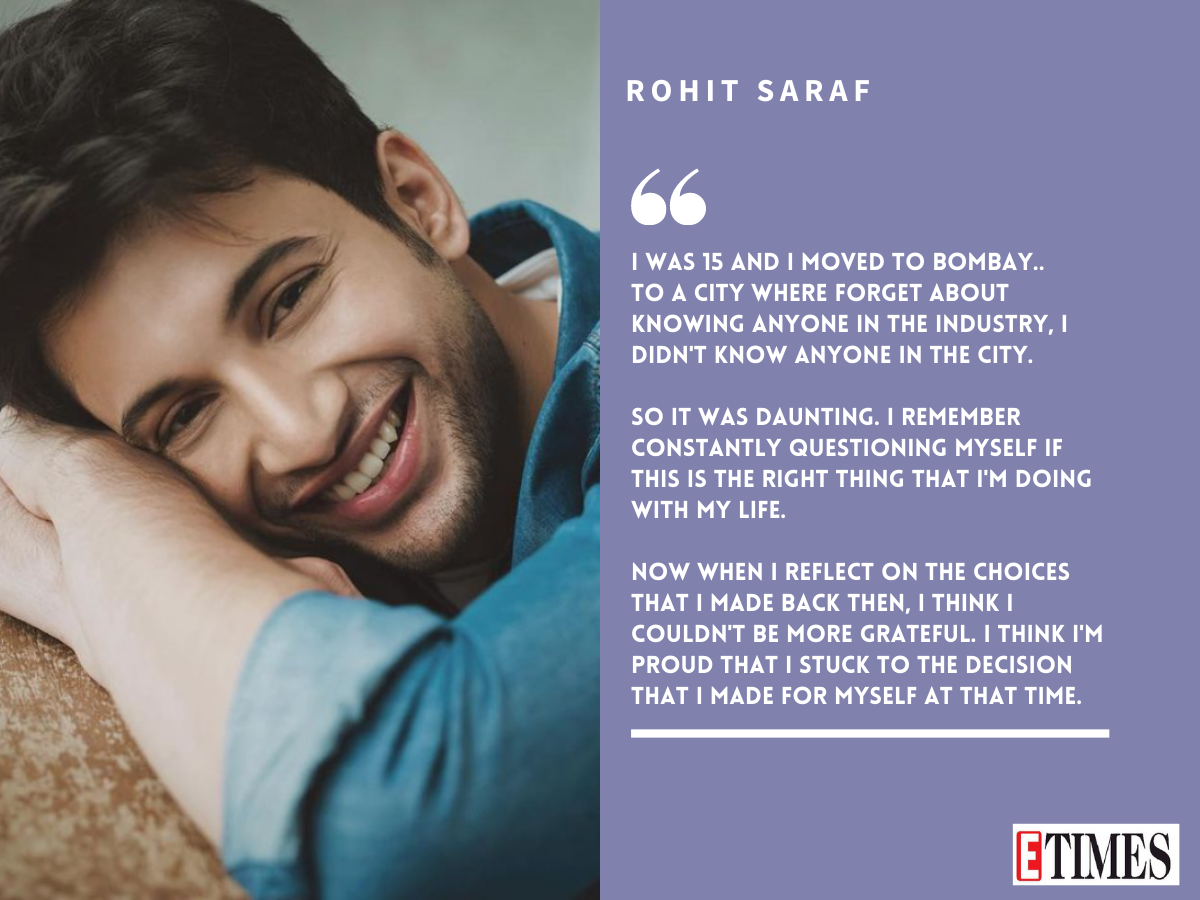 And whatever I learned along the way, only happened with practical experiences while being on set. I think the one thing that helped me was, that I've always been very, very curious as a person. But I think the great part is that if you have the resilience, I think there is nothing that can stop you from having it., you know, I feel we're always just a decision away from completely changing our life.
How do you deal with setbacks and failures ? Since we are living in a society where depression, and anxiety has been very prevalent, how has your approach been with this ?
Take the power away from rejections. You need to stop giving rejection the power to rule your mind. What's most important is that you need to not create scenarios in your head and have reliable people around you, where you can openly speak with. For me, communication has been a massive source of help for me.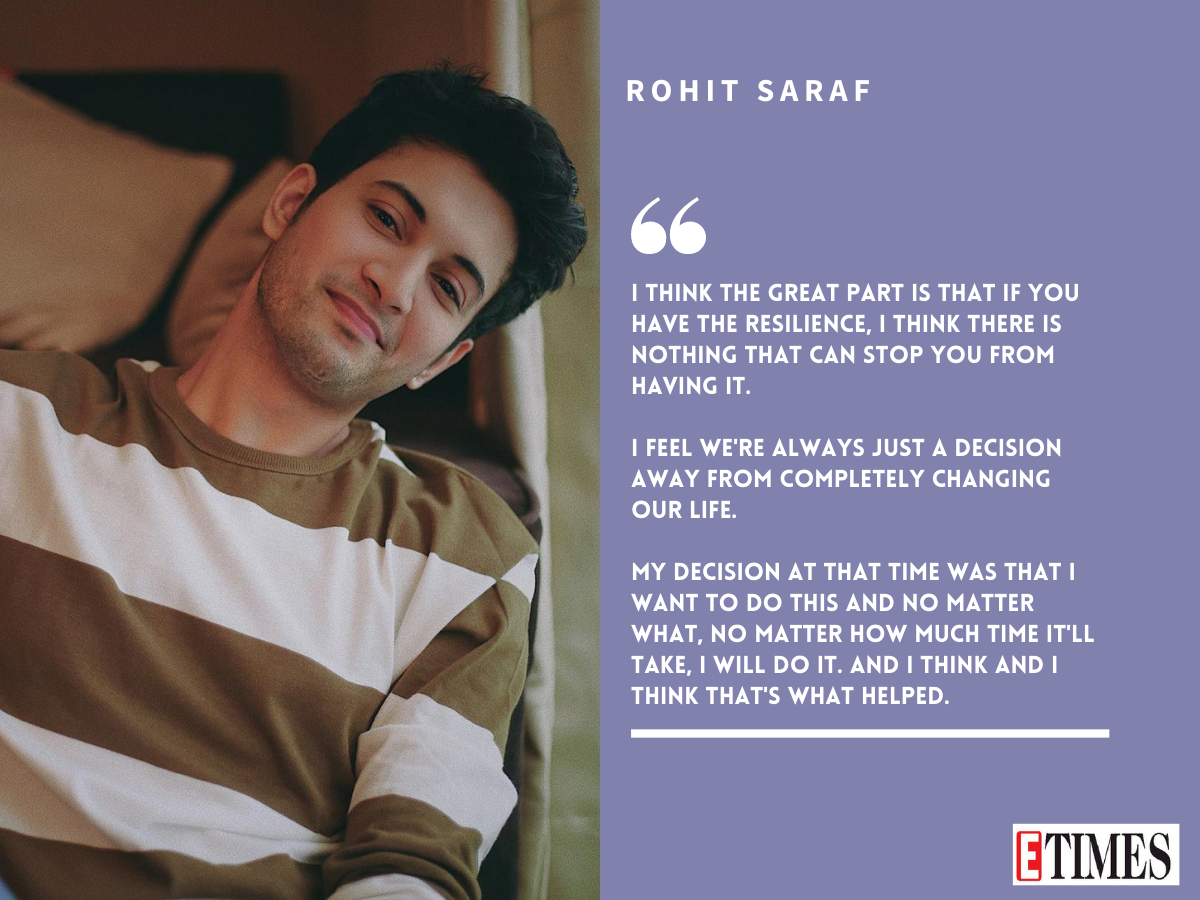 I'm on that journey myself, there have been times where I get very bothered by a setback in my life, but at the same time, I also feel it's very, very important to feel those; those emotions I feel when I get a rejection, is what makes me a human. And those emotions are as important as being happy and validated. So, I think everything's a balance, and you just need to find it.
So far, what has been the biggest challenge you came across, and how did you handle yourself mentally through it?
I think the biggest challenge one, an actor or an artist faces is self doubt. And that doesn't just happen when you don't get a role, or you are being trolled for an ad. It attacks your self confidence that you know, you're not good enough. So I think that is the biggest challenge that anybody faces and I am no different. I face this. Those challenges are very, very important. It'll be such a bland journey if you don't have these things.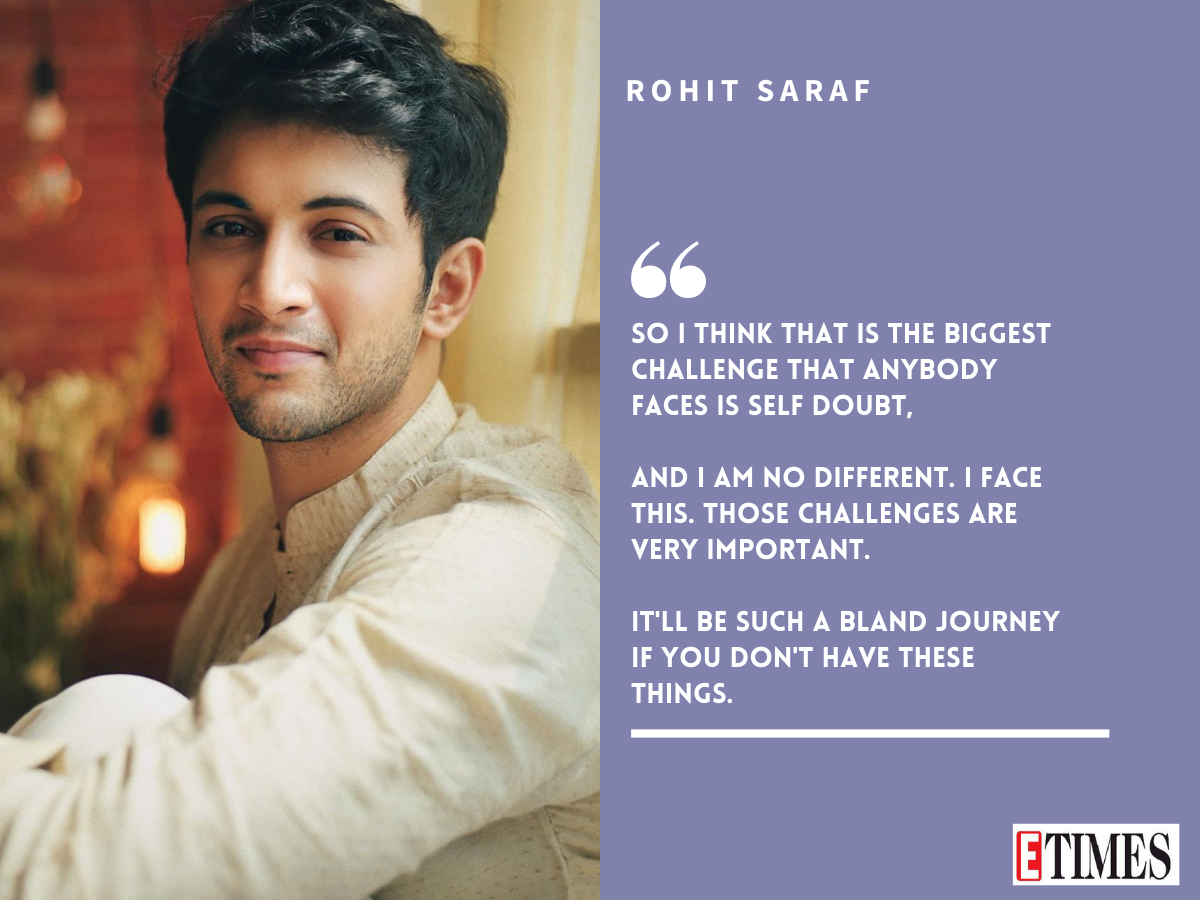 As an actor, how do you approach your characters ?
I don't think I can take the credit for the details of the character, I have to be very honest, because it's not just me, it's a lot of it is my directors, I think 90% of it is my directors. I have this incessant need of not trying to be someone else. While I'm playing a character. It is imperative for me to be my most as close to the person that I am in real life. I want to be that person, while I'm playing other characters, too. So I think the detailing comes from that.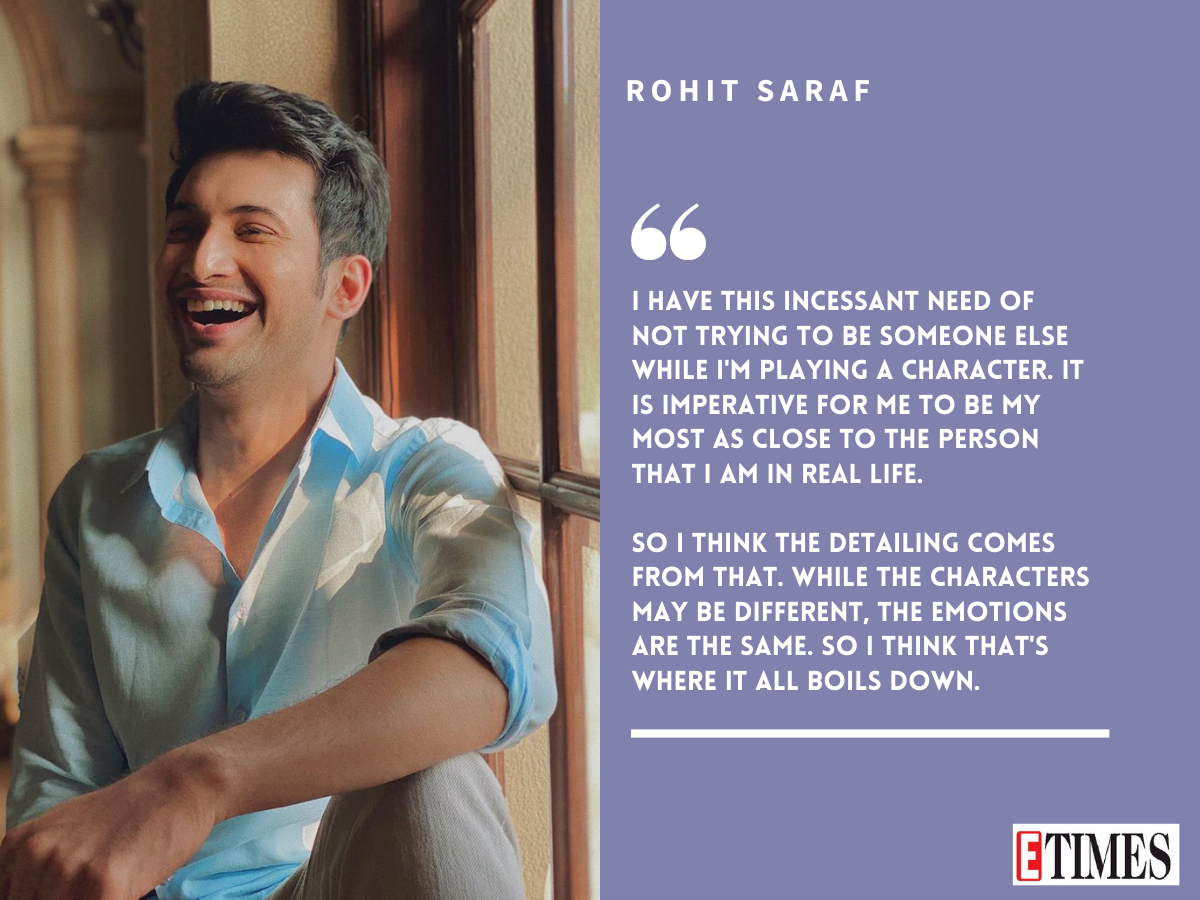 While the characters may be different, the emotions are the same. So I think that's where it all boils down. I think the detailing comes from, from the story, the character arc, what the director has in mind how the writers written it, because sometimes it can be an emotional scene, but I choose not to cry, and do it without the whole crying business and approach it in a different way. So I think a lot of it is also like collaborative effort.
Rahul in 'Ludo', and 'Rishi' in Mismatched, are distinct characters and believable but when it comes to falling in love, both of your avatars are similar. With whom do you connect with the most in real life ?
Rishi is this guy who wears his heart on his sleeves. He is a hopeless romantic, so am I. His idea of romance has been influenced a lot by Bollywood, and I think so has mine. So I think I relate to Rishi a little, a lot more than I relate to Rahul.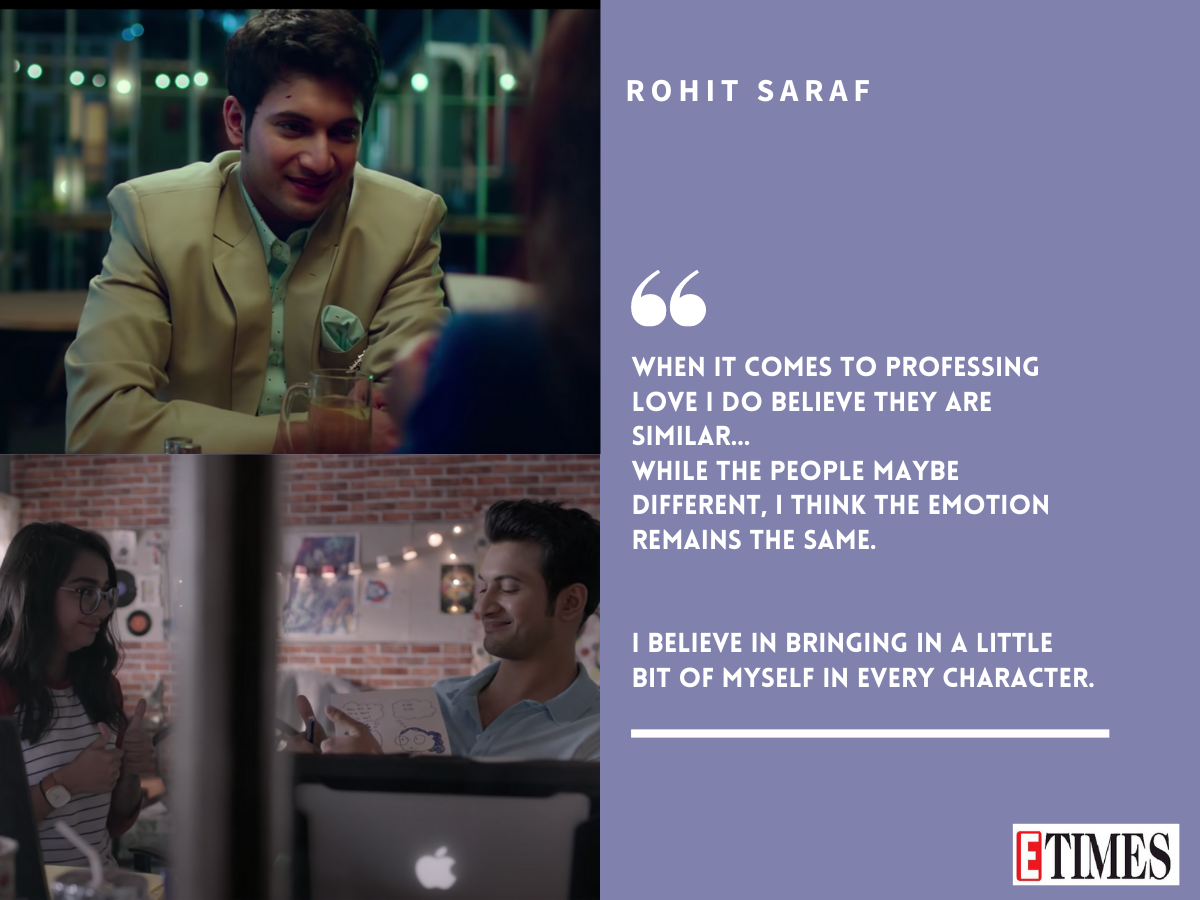 When it comes to professing love I do believe they are similar…while the people maybe different, I think the emotion remains the same. I believe in bringing in a little bit of myself in every character.


What is that one thing which really inspires you being a part of this industry ?
I think the fact that I can touch so many lives by sitting in an area in Bombay and have a connection with someone who's sitting anywhere around the world, with a medium through which they can reach out to me, and acknowledge the impact that I've been able to make on them, is what I love the most about being in this industry.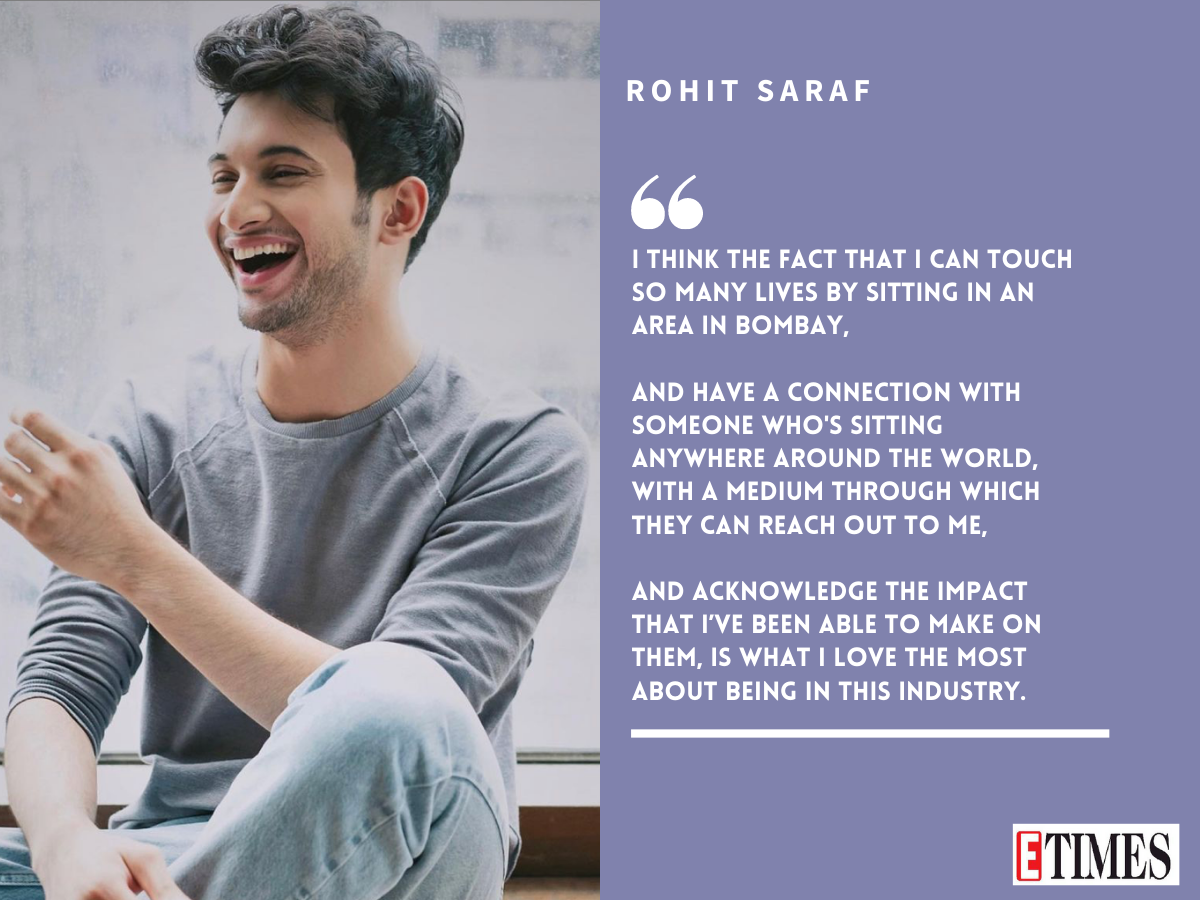 The fact that I can move people, the fact that I can touch their hearts, the fact that I can shift something in their lives is what inspires me. It makes me incredibly happy.
Inspiration for a stylish wardrobe

I'm a big sucker for experiment and I can't take any credit for that because I have an amazing team, and my stylist Ruhani Singh; she's fabulous and she pushes my buttons all the time when it comes to experimenting with clothes.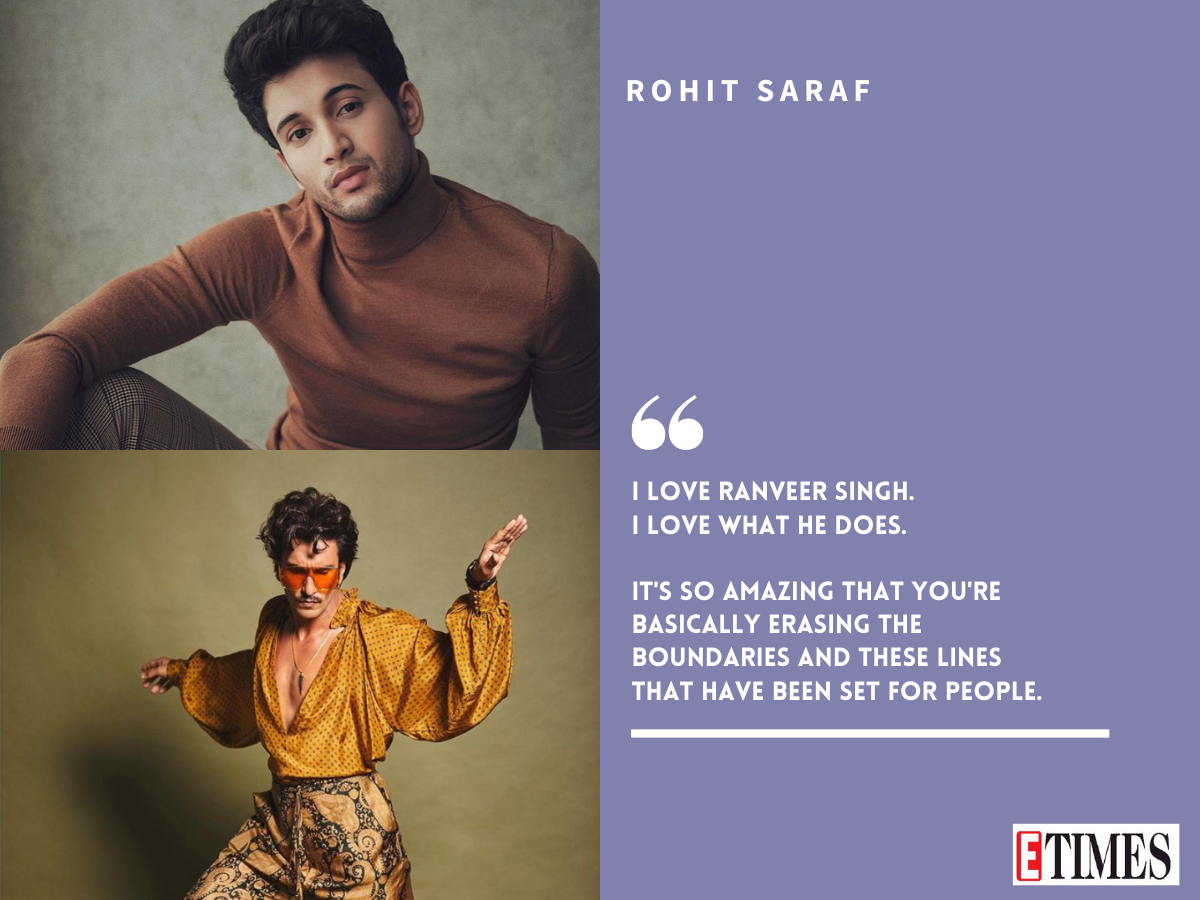 I love Ranveer Singh. I love what he does because you know, it's so amazing that you're basically erasing the boundaries and these lines that have been set for people. So I don't necessarily have like one person who I look up to for style. But yeah, I think a huge credit goes to my stylist and my entire team because they are helping me build it for myself.
One message for aspiring actors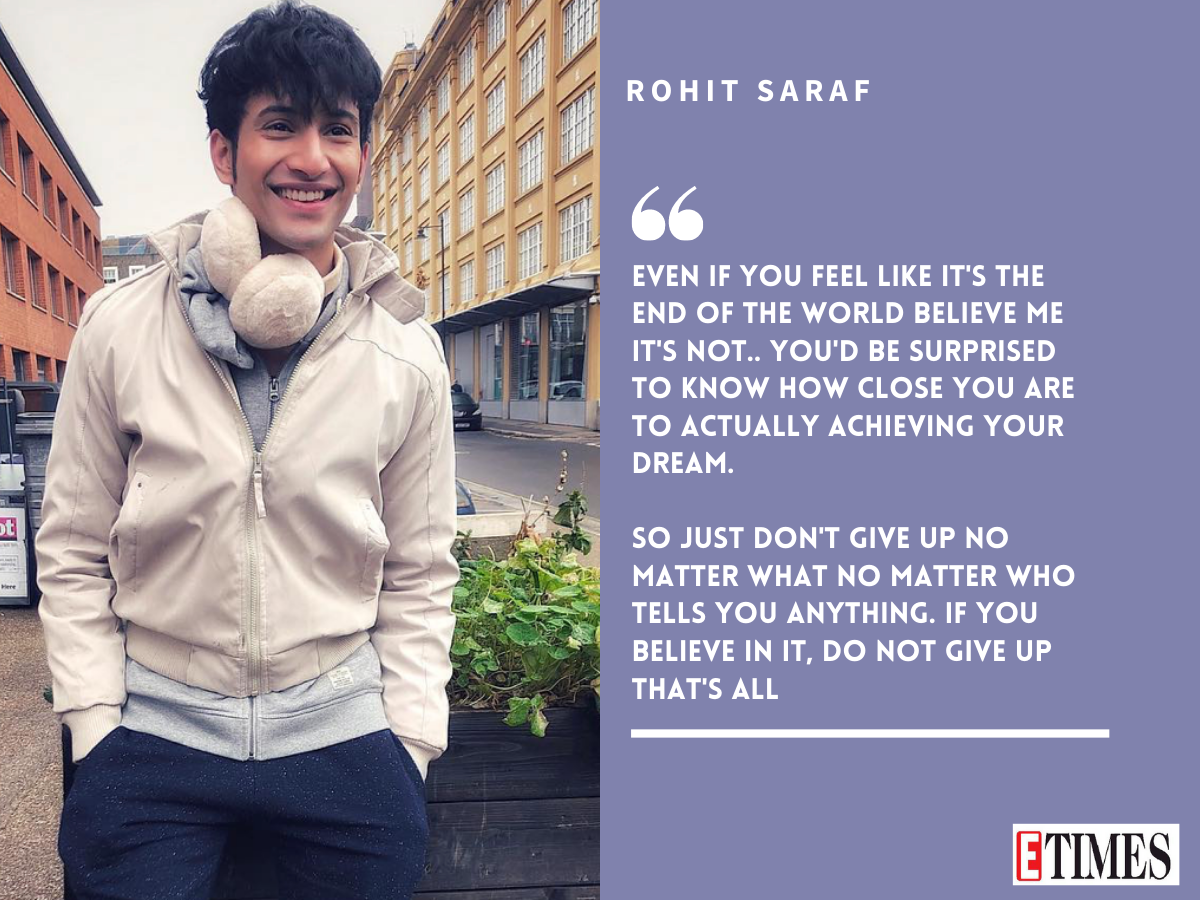 Please do not give up…do yourself this favour do not give up..I think the darker the night, the closer the dawn.

Even if you feel like it's the end of the world believe me it's not.. you'd be surprised to know how close you are to actually achieving your dream. So just don't give up no matter what no matter who tells you anything. If you believe in it, do not give up that's all.