A pair of jeans is a wardrobe staple in every woman's wardrobe. If you're looking for the perfect pair of jeans, then you need to know about the most common denim styles. From skinny bodycon jeans to dungarees, there's a lot to choose from. Here's a look at the eight most common jeans types you need to know about:
Skinny Jeans
One jean trend that became popular in the last decade is skinny jeans. The body-hugging bottoms are little stretchy and take the shape of legs. If you're the one who loves to flaunt their toned legs, then this type of jeans is for you!
Bootcut Jeans
The main purpose of these jeans is to wear them with boots. The little flare on the bottoms makes it easy to wear over the boots. This pair of bottoms work well for tall girls, as it elongates their figure.

Boyfriend jeans
If you're a fan of casual and comfortable jeans, then you can try boyfriend jeans. They are loose-fitting pants, which are relaxed than other fitting jeans. For a casual style, fold over the hem and style it with a pair of sneakers.
Jeggings
Another type of body-hugging style is jeggings. They are similar to tights and usually come with an elastic band, which make them comfortable to wear.
Ripped jeans
Love to flaunt your skin? Try the ripped jeans. This style mimics the look of torn jeans. And, if you have any old pair of jeans, then you can use a blade to rip them up further.
Jogger jeans
Joggers are casual pants originally made to wear during exercise and come with an elastic waistband and also elastic hem. Such athletic style is also made in denim fabric, which makes it casual and comfortable to wear.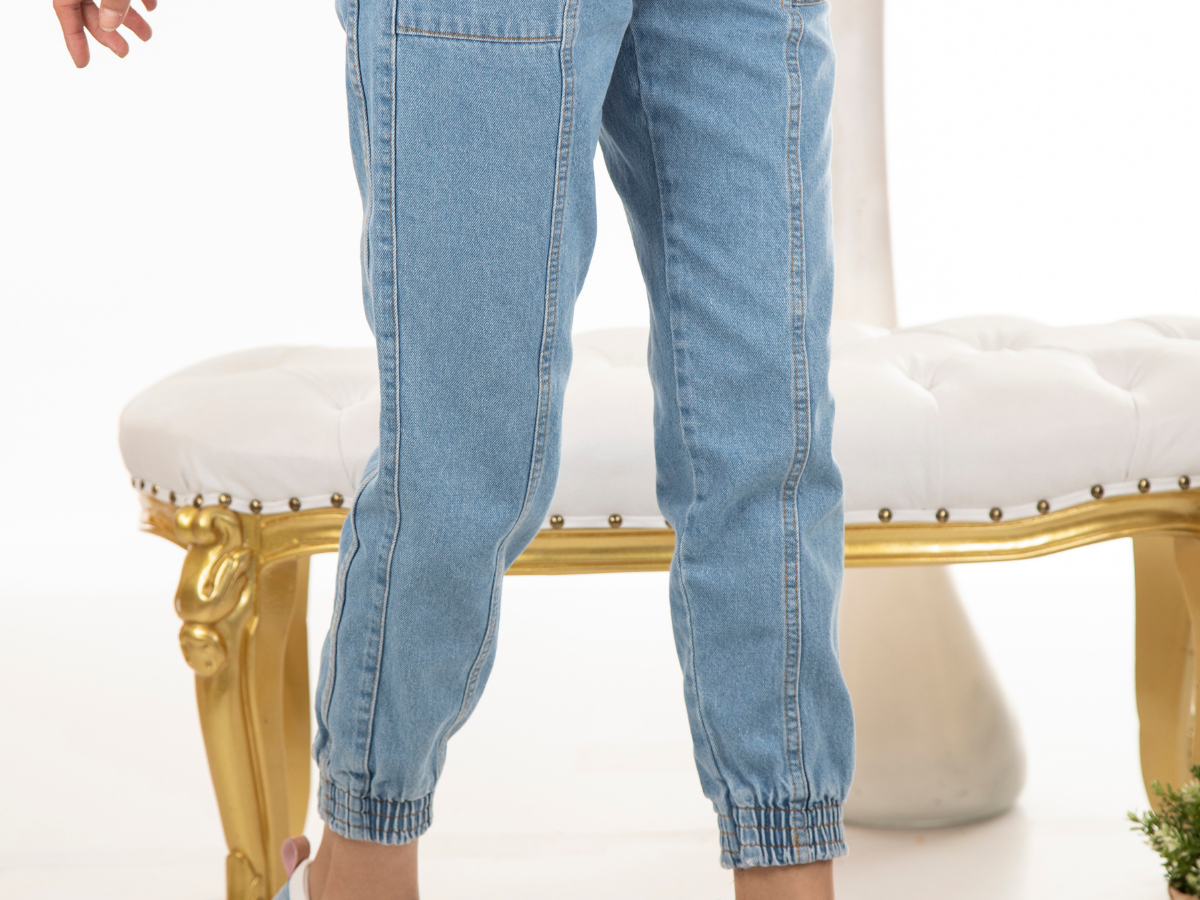 Dungarees
Overalls are surely one of the coolest forms of jeans. This 90s style jeans come with a bib and straps, which is worn over a top.
Flared jeans
This style of trousers are wider from knees, which form a bell-like shape. They are comfortable to wear and also add a statement to the look. Can be worn with a fitted top and looks best with heels.