It's officially sweater weather and the one cosy sweater that is making a comeback this winter is the long cardigan. Don't believe us? As per Google Trends, 'long cardigan' is one of the most searched sweater keywords on the internet! The long sweater is all about comfort and can be styled in numerous ways. Whether you're a mood for lounging at home or heading out for a brunch with friends, discover five ways you can style long cardigans this winter 2020:
With matching trousers
A movie night at home with family? A long cardigan paired with matching knit trousers will keep you snug and also stylish at the same time.
(Fine-knit cardigan with matching trousers;
Image courtesy: Mango
)


Add a pop of colour
Wearing a monochrome outfit? Give your one-shade outfit a touch of colour with a colourful cardigan.
Keep it classic with jeans
Love your jeans and blouse combination? Layer it up with a stylish long cardigan. To elongate your figure, style it with flared or boot-cut style of jeans.


Wear it as a dress
If you have a button-down cardigan, then you can style it as a dress and even layer it over a matching-length dress. Button it up and style with thigh-high boots to make a statement.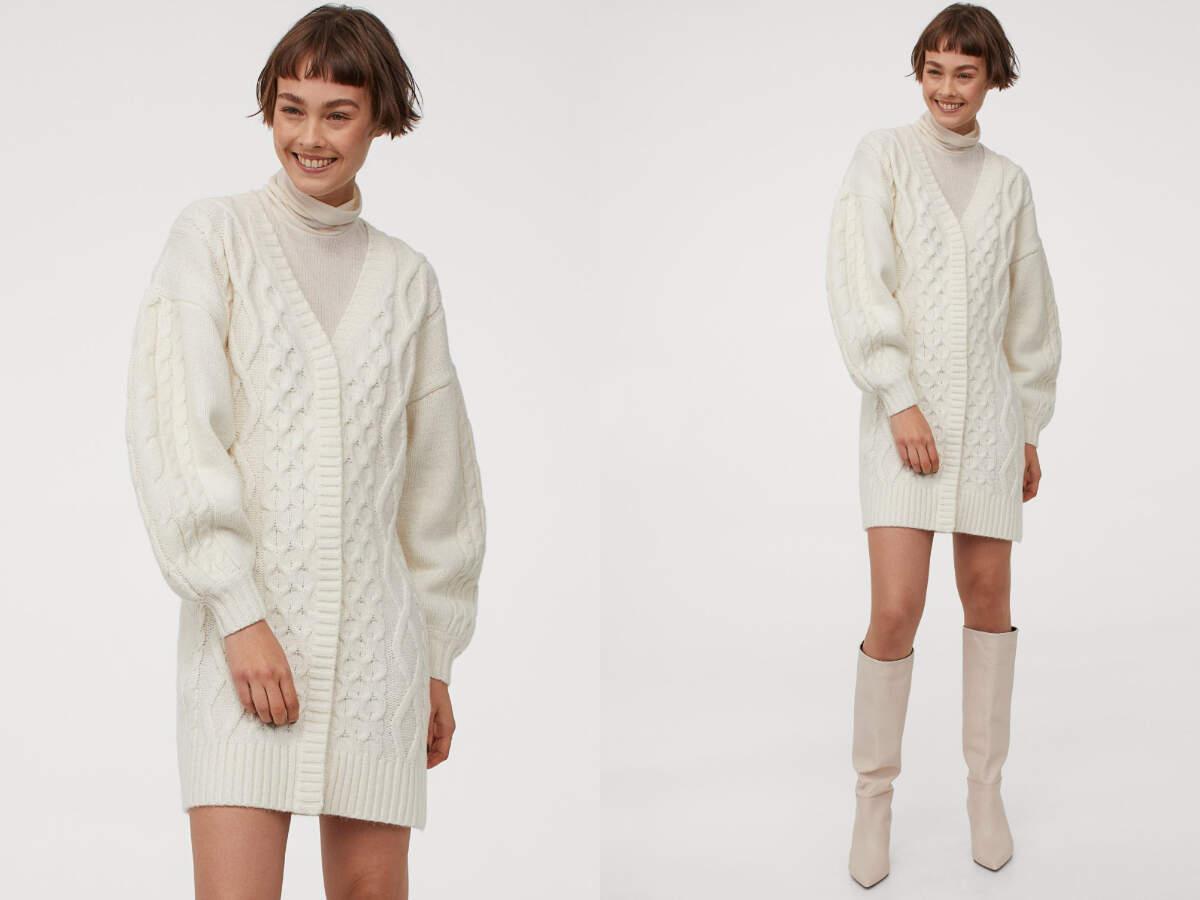 (Cable-knit cardigan; Image courtesy: H&M)


Belt it up
If you're not a fan of flowy silhouette, add shape to the silhouette with a statement belt. Wear it over a top or a dress and cinch with a belt.